Skip to Content
Learn More About Mommy Makeovers
This popular term refers to the rejuvenation of the body after childbearing.  A woman's body suffers from stretching, weight gain, breast enlargement/deflation, pigment changes, and sometimes scarring during and following pregnancy. The procedure is good for women of all shape and sizes. Whether you weigh 100 pounds but have been left with severely stretched muscles and deflated breasts, or your breasts never shrunk back down after breastfeeding and that extra tummy fat just won't go away, this procedure is tailored to fit your needs.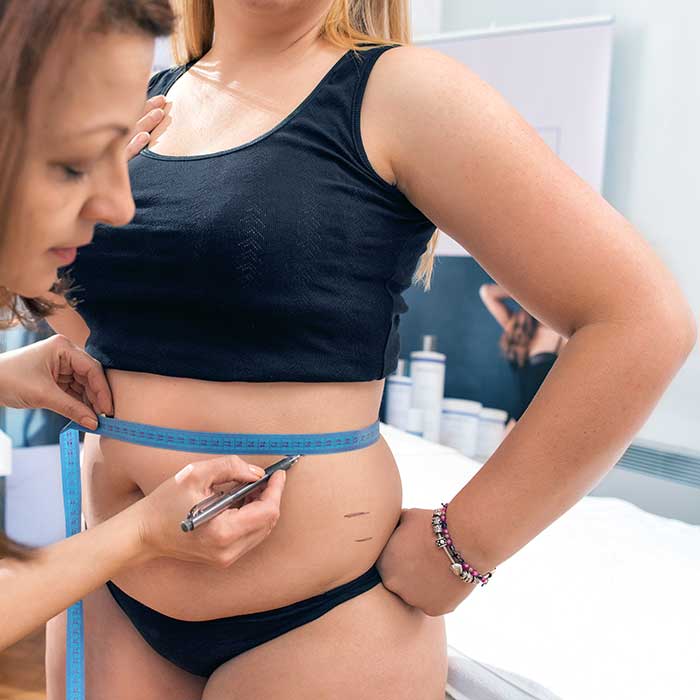 The Procedure
Often in order to correct all of a woman's concerns, a combined procedure is required.  A classic Mommy Makeover addresses the abdomen and breasts.
The abdomen is treated typically by abdominoplasty or tummy tuck.  This procedure allows for the removal of loose, wrinkled skin, some excess fat, and also allows Dr. Oxley to tighten the muscles pulled apart by pregnancy.  Dramatic results can be achieved in women of any size or shape.
Breast rejuvenation may include a simple breast lift (mastopexy) for those women happy with their size but unhappy with their shape.  By tightening the skin and repositioning the breast tissue, the breast is returned to a younger shape and the nipple brought up and forward.  Other women unhappy with their size may require further surgery.
Breastfeeding causes breasts to get bigger, and in some women, they shrink back, while in others they stay large.  Options, therefore, include breast augmentation or reduction, as well as a breast lift in some cases to achieve the final desired result.
Lastly, some women may choose to have some liposuction done to more difficult areas not responding to exercise, such as the thighs or flanks.
Did You Know
The incision for a tummy tuck often utilizes the same scar as the one used for a C-Section, meaning the additional scarring can be minimal in some cases.