Skip to Content
Learn More About Blepharoplasty (Eyelids)
Aging can cause sagging or loose skin to upper and lower eyelids. Some people at a young age also suffer from constant bags or lines under their eyes that make them look tired at all times. Blepharoplasty, or eyelid surgery, helps correct these concerns in both men and women. In some cases, your health plan may cover part of the cost of this procedure if the loose skin is actually affecting your vision.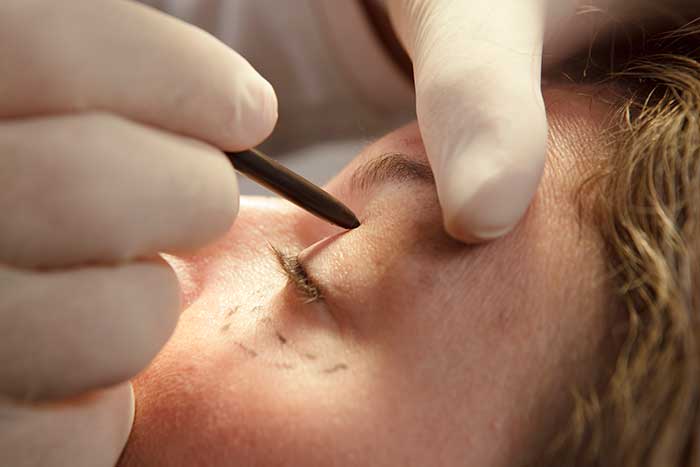 The Procedure
The surgery can be performed with you awake or asleep, and you are able to go home within hours of the surgery. The options and suggested course of action for you will be discussed during your visit with Dr. Oxley.
Recovery
The procedure can cause different amounts of swelling for each eye, so some asymmetry is common for the first few days or weeks as the swelling resolves. Bruising can last 1 to 2 weeks so people often take this time off from work or school. Heavy lifting should be avoided for a few weeks, so parents of young children may want extra help during this time.
What to Expect
Any scarring is confined to natural creases on the eyelids, or hidden by the lashes, and the end results are long-lasting.